"It is a bad place," the native says in a hushed whisper. "Don't go in there!" You can easily see the area that he's pointing at near the edge of the village. It's a fenced off grove of densely-packed trees. The lighting is a little different there, and some of the trees even have strange writings carved into them. "If you go in there, bad things will happen to you," he continues with fear in his eyes. As a Christian missionary standing next to this native, you're not scared. You know better than to believe the simple superstitions and pure coincidences that undoubtedly led to this native's fear. The God you know is stronger than any real or imagined evil spirit. You feel bad for this native because you know–there's no such thing as a "bad" place.
Now, change the "bad" place in a third world country to a "bad" neighborhood in our own backyard. Suddenly, our fears are legitimate. "It's a bad neighborhood," we say to each other. "Don't go in there." It's easy to recognize that part of town, that part of the city, that side of the tracks. The lighting is a little different, the sidewalks are cracked, and sometimes the strange writing of graffiti decorates the walls. The plots on old Law and Order episodes have warned us, "If you go in there, bad things will happen to you."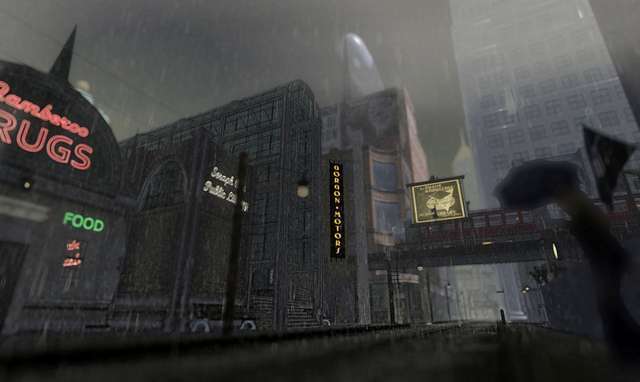 America is afraid of "bad" neighborhoods. No one wants to live in a neighborhood with a reputation for poverty and crime. If you happen to live in a neighborhood like this, you have two options: Buy into the American Dream and tie your self-worth to your ability to get out of your "bad" neighborhood. The other option is to resign yourself to living in this neighborhood and blame your problems on the place where you live. If you're fortunate enough to live in a nicer neighborhood, you comfort yourself with the status symbol of your lovely home. Your house is always more expensive than the clothes you wear or the car you drive. Its "location, location, location" let's people know how well you're doing.
In my experience, Christians aren't much different. Growing up, one of our church leaders who had lived in the city his whole life, always talked about how much he hated the city and wanted to move out. My church is in a "bad" neighborhood. Through the years, most people stop coming, not because they've found a different church, but because they've found a better neighborhood. We've had visitors on the way to our church that turned around as soon as they saw the area it was in. A few years back, I met a couple at a conference outside the city who had grown up in my neighborhood, but now lived in the suburbs. They said that whenever their kids are misbehaving, they punish them by driving them through their old neighborhood. Apparently my neighborhood is pretty terrifying stuff.
Here's the crazy thing about "bad" neighborhoods–they don't  exist. Let me show you what I mean:
1. Because God is omnipresent, God is in every neighborhood.
If you grew up in Sunday School, you can probably remember learning the word "omnipresent." It made you feel smart that you knew such a big word, a word that means God is every where. Grudem says "omnipresence" means that, "God does not have size or spatial dimensions and is present at every point of space with his whole being…" (Systematic Theology, p. 173) There is no place without God. In Psalm 139 David glories that there is no place without God's presence: heaven or hell, light or darkness, sea or land. "Even there shall your hand lead me and your right hand shall hold me" (v.10). Believers know that they can't get away from the incredibly-comforting, slightly-terrifying presence of God.
We often forget that God is near, but there's something about certain neighborhoods that makes us forget God's presence entirely. We see a few broken windows, a little graffiti, and an abandoned house, and suddenly we believe that God is no where to be found. We see one indication of poverty, and we assume the absence of God. We are culturally conditioned to allow a sense of dread and fear to come over us when we encounter a "bad" neighborhood.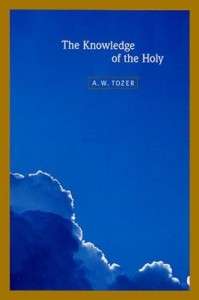 Christians ought to be different. We shouldn't let our feelings or surroundings determine the presence of God. He is everywhere. A.W. Tozer says we experience the presence of God by "recogniz[ing] the real presence of the One whom all sound theology declares to be already there, an objective entity, existing apart from any apprehension of Him on the part of His Creatures." (Knowledge of the Holy, p. 53) It doesn't matter what we feel, God is just as present in a "bad" neighborhood as He is in a "good" neighborhood.
Neighborhoods aren't God forsaken, but they are forsaken by (some of) the gods of our culture. Our society worships at the feet of the gods of safety, materialism, and achievement; "bad" neighborhoods are places where these gods have no power. Their absence proves that worldly things are not real gods because they are not omnipresent. Of course, it's uncomfortable for people who worship these gods to go to places where their gods don't exist. Christians are different, though. Our God isn't made with human hands, and He can't be confined to any one place. Our God is omnipresent. Wherever He is, we can go.
"Bad" neighborhoods turn good Christians into fearful atheists. Good, basic theology will rescue us. It gives us an Almighty God who is in every place.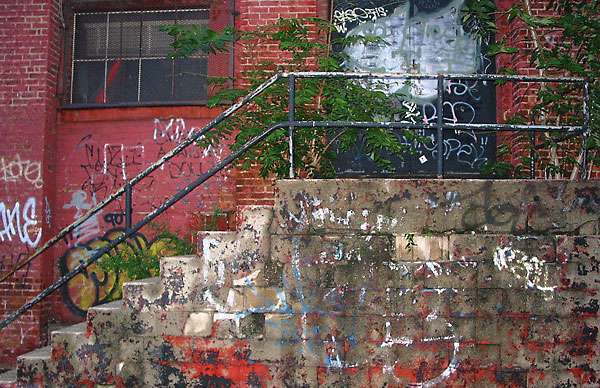 2. Because God is creator, every neighborhood has His image bearers.
Every neighborhood, "good" or "bad," has something else besides the presence of God. It has people. The Sahara Desert, the top of Mount Everest, the moon–if it has no people, then it really is a lousy neighborhood. The only bad neighborhood for church planting is one with no people.
That's because people are created in the image of God. After He had made the rest of the universe, God said, "Let us make man in our image." (Genesis 1:26). Only after making the human race did God call His creation, "very good" (vs.31). Mankind would be a special part of creation by sharing certain characteristics with God Himself. Being made in the image of God is what made the fall a tragedy and redemption a rescue mission. It also means that people matter–all people. Every person carries the image of their Maker. Every human being has a soul that will live somewhere forever.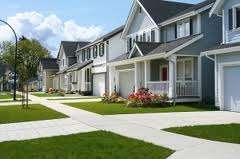 We typically evaluate a neighborhood based on the presence of God's lesser creation.  We call a neighborhood "good" that has green lawns, rippling streams and flowering trees.

Shouldn't we call a place packed with image bearers "very good"? It doesn't matter if the image bearers are poor, less educated, speak a different language, or have a different skin color. Image bearers carry the likeness of God Himself. Every place with an image bearer is a beautiful mission field. It can't be a "bad" place.
It is the presence of image bearers that gives a neighborhood value. The amount of crime or of concrete makes no difference. It doesn't really matter what our gut feeling is about certain neighborhoods. Our culturally-conditioned, knee-jerk reactions are wrong all the time. If the Bible says that people are image bearers, then every slum, ghetto, trailer park, and refugee camp matters.
I can see how a Darwinist could believe in bad neighborhoods. The "survival of the fittest" idea means that some humans have evolved, leaving the insignificant clumps of humanity behind. Christians know differently.  Because these are people reflect the image of our God, their neighborhoods matter.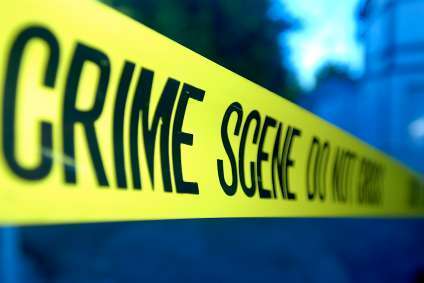 3. Because mankind is sinful, every neighborhood has sin.
"As it is written: "None is righteous, no, not one; no one understands; no one seeks for God." "For all have sinned and fall short of the glory of God." (Romans 3:10-11, 23) One of the core doctrines of the Christian faith is that every human being has failed to live up to God's standard. A first point in the doctrine of total inability is that every human being is a sinner. No one escapes because we're all Adam's descendants.
This truth changes our perception of neighborhoods. If every human being is a sinner, then every neighborhood has sin. It doesn't really matter where you live, you have sinners living next door to you. (Not to mention the sin that lives in your own heart, which is really the bigger problem.) Sin is everywhere.
Does it seem like some places have more sin than others? Sure, it seems that way. But I would argue that such a perception is not based on reality for several reasons:
First, crime isn't an accurate indication of how much God's laws are being broken in a neighborhood. Sure, there is more crime in some neighborhoods than others. Remember, though, that crime is just when people get caught breaking civil laws. If you buy or sell drugs on a street corner, you'll probably get arrested before long. The neighbors will be upset that there's illegal activity on your block and want to move out. Your arrest will be documented in many places, including searchable, on-line crime maps that anyone can access. But you won't get arrested if you're surfing porn, gossiping in the office, raising angry children, or piling up needless debt on your credit card. Some sins may be more socially palatable, and less widely known by your neighbors. God hates them just the same.
 Second, some neighborhoods struggle with crime that is more visible than others. There actually is plenty of crime that happens in middle-class and upper-class areas. It's just that crimes in those neighborhoods are typically not as obvious. The nature of muggings, drugs, and gangs makes it easy to see crime in some neighborhoods. The culture of other neighborhoods is that you get drunk and do your drugs behind closed doors. In one neighborhood a drunk collapses in the street for everyone to see, and in another, she waves goodbye to her kids on the school bus, waits for her husband to leave for work, and then begins her overindulgence. In one neighborhood a young man spray paints his signature on a brick wall. In another neighborhood he signs his name in ink on a contract that he has no intention of keeping. One guy runs away with a purse that wasn't his. Another guy dishonestly snatches a promotion that wasn't his. Drugs, alcoholism, theft and dishonesty are in every neighborhood–it's just easier to see in some.
 Third, a neighborhood's reputation determines how we respond to crime. This is really how you can tell the way a neighborhood is being perceived. In a "good" neighborhood crime is the exception to the rule; in a "bad" neighborhood crime reinforces the rule. Crime can happen in the "good" neighborhood, and people will say, "I can't believe it! That kind of thing never happens in our neighborhood." The exact same crime could happen in a "bad" neighborhood, and people say, "Of course that happened here. We live in a bad neighborhood." This is why your local evening news is basically worthless. They're only telling you about crime that is going on where it's not supposed to be happening. A little while ago I saw a news story here in Philly about how several cars had been broken into in a ritzy little subdivision in south Jersey. They were interviewing very concerned neighbors and distraught victims and reminding people to lock their car doors. It was tough for me to listen to. Several cars a night get broken into and/or stolen in my neighborhood. I haven't seen news crew out to cover one of those yet. Why? Because it doesn't contradict the reputation of my neighborhood. Every area has a scripted narrative of how to deal with crime. You can buy into it if you want to, but our theology tells a better story.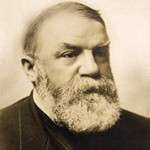 D.L. Moody said "If a man is stealing nuts and bolts from a railway track, [give him an education] and he will steal the whole railway track." There are neighborhoods with people stealing purses and cars. And there are neighborhoods with people stealing pensions and companies. The point is–every neighborhood has a sin problem. If you live in an area where sin isn't as visible, don't let that fool you. Don't mistake well-manicured lawns for correctly ordered spiritual priorities. If you live in a neighborhood where the sin is easy to see, praise the Lord. The sin you see on the streets is the same sinfulness that you'll find in your own heart, and in any other neighborhood. It's easier to pray for and deal with sin when it's out in the open.
If everyone has their own "inner spark" and if some are doing a better job than others at fanning that spark into a warm glow, then I can see how we could believe in bad neighborhoods. The people listening to the "divine spark" would naturally cluster together in the "better" neighborhoods. The biblical doctrine of sin, though, means that there's not a dime's worth of difference between neighborhoods.
Conclusion:

Demographic data and geographic information are much better ways of talking about neighborhoods. The only way you can believe in "bad" neighborhoods is if you have bad theology. We should remove "bad" neighborhoods from our vocabulary, and more importantly, from our thinking. We would never talk about a bad country or a bad race of people–why is it okay to talk about a bad neighborhood? Our terminology ought to match our theology.
If there are no bad neighborhoods, then there are many more places where we can be good, gospel neighbors. We can help the poor from next door, not just from a distance. We don't have to rant against issues that we read about in the newspaper because we can live in the places where murders, abortions, child abuse and human trafficking actually happen. Undefiled religion (James 1:27) doesn't have to be an abstract concept–our widows and orphans can have first and last names. Dads don't have to work three jobs and never see their kids to buy houses they can't afford so they can stay in "good" neighborhoods. We can be a father to the fatherless by living where the orphans live. Churches can be planted in any neighborhood. We can go, live, love, and serve anywhere on this planet because our God is so big. No neighborhood is off-limits for the gospel.
There's no such thing as a "bad" neighborhood. Crime, poverty and social stigma cannot trump our theology.  Christian theology tells us that every place has God, has people and has problems. "Bad" neighborhoods are the superstition of paganism.
Shortlink for Sharing This Page: http://wp.me/P45Knq-39