(This is the last in my four part series, Read Part 1 here, Part 2 here and Part 3 here)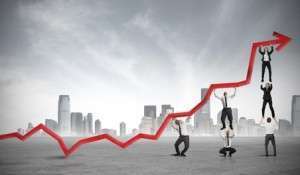 4. Relying on conversions, not transfer growth.
There's nothing wrong with transfer growth. Hopefully, though, no one plans to grow their church entirely with people from other churches. Every doctrinally-sound church wants to see people saved, but transfer growth still happens. We know that transfer growth is just moving around the same pieces of the universal Body of Christ.
Your church can only draw people from two places–from other churches or from the world. People can leave other churches to join yours, or new members can come from conversions–when people leave the world and start following Christ. We accept the reality that some people are going to come to our church from other churches, but we're praying for conversions.
Here's the challenge when you minister in a poor area–you're not going to get a lot of transfer growth into your church. The whole vibe that a lot of churches give off in order to get transfer growth falls flat in poor neighborhoods. Proving that you're just so much cooler (or your worship band is better, or your programs are better, or your doctrinal distinctives are so much better, etc., etc.) than other churches, doesn't do anything to save people. The whole "this ain't your grandma's church and we are way hipper than your parent's church" just doesn't matter if you're a brand new Christian taking your first baby steps as a believer.
As I mentioned in Reason #2 in this series, there is a lot of transfer in poor neighborhoods. Most of the time, though, it's just transfer OUT, not transfer in. People get saved, God changes their lives, and they assume that part of God blessing on them is His providing a way for them to move out of the neighborhood. Some people may fall in love with the romantic notions of helping out a small church in a poor neighborhood. Before long, though, that wears off, and they move on to greener pastures. If your church is located in a low-income neighborhood, there probably aren't a lot of Christians moving into the area that your church can draw from.
So how does a church in a poor neighborhood grow? People get saved and join the church. Easy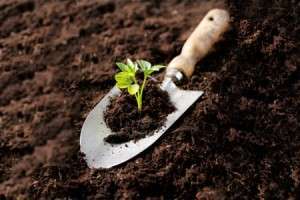 enough, right? Except for the fact that God is the One who saves people. We can't talk about church growth without remembering that God is the One who does the saving. If no one can come to Jesus "unless the Father draws him" (John 6:44), then God has a lot to do with how the church grows.  God sovereignly chooses who to save. I'm not going to rehash the doctrine of election here. That's not the point of this article. I'm just saying that if I want the church to grow, and if growth is people being saved, then doesn't church growth ultimately depend on God? Of course, God's sovereignty in salvation doesn't mean we forget our God-given responsibility. The church needs to keep sharing the gospel, loving people, exalting Christ, and above all praying. But when God starts saving people, he's going to save poor people, too. The first and second Great Awakenings in our country are proof of that. When the Holy Spirit begins to move in a special way, He saves people from every economic class.
Believing that the doctrine of election has something to do with church growth keeps the church going in a poor neighborhood. It brings peace, faithfulness, and courage even when you can't see results. Transfer growth is fine, but we can't depend on it in poor places. We must be diligently praying, passionately spreading the gospel, and then waiting for God to do the work that only He can do.
Conclusion:
More of our resources in America should be focused on reaching places that aren't hip, but where people need help. Denominations and church-planting organizations should have plans, training, and structures in place to start churches in poor rural, suburban, and inner-city communities. When Christians are looking for a new place to live, they should consider the impact they can have for the kingdom of God in a poor neighborhood rather than just looking for comfort and convenience. One of the best ways to help the poor is to live next door to them.  We need to get used to doing cross-cultural ministry in our own backyards. We need to plan and work to stay in these places long term. We need to recognize that there are great people who aren't great readers but who still need to get introduced to a great God. We need to be patient, pray, and wait for God to save people. We don't have to rope off poor communities in America and assume that the church can't grow there.