(This part 3 in this series, Read Part 1 here and Part 2 here)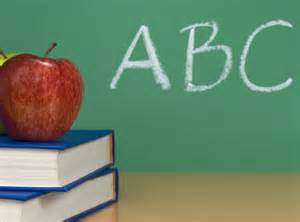 3. Not recognizing and adapting to the education gap.
Did you know that only 1 out of every 12 seventeen-year-olds can read the science section of the newspaper? But wait, according to this study, it gets worse. That number was for white seventeen-year-olds. It plummets. Only 1 out of every 50 Latino seventeen-year-olds can read that science section, and only 1 out of every 100 African-American seventeen-year-olds can read it.
The next time you pick up a newspaper, (here's the link to the science section of the Philly papers) flip over to the science section and think about how few people can read what you can read.
Then ask yourself this question, "Compared to this article, are the sermons, literature and songs at my church easier or harder to understand?" I don't think we'll like the answer.
A recent survey of the top 40 books assigned to 9-12th graders showed that most high-schoolers are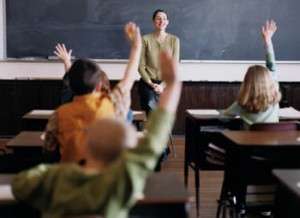 reading at a 5th grade reading level. For a point of reference, the English Standard Version of the Bible is written on a 10th grade reading level. Part of the reason that we're not reaching people is that we're often speaking a language that they can't understand.
Tragically, a poor education is a characteristic of poverty culture. Three out of four people on welfare can't read. It should shock you that a first grader in poverty has a vocabulary that is 50% smaller than a child in a higher-income family. Schools in poor neighborhoods have a higher percentage of first-year teachers that are not qualified.
Do you think that the average American's reading level goes up or down after high school? In a 2012 report by the Pew Research Center, one out of every five Americans said that they hadn't read a single book in the last year. That number was even higher for people who didn't graduate from high school and for people whose household income was less than thirty thousand a year.
In addition to a poor education, another challenge of communicating Biblical truth is that most people have very little general knowledge of the Bible. A lot of people don't get passing references to key Bible stories. They've just never heard the story of Adam and Eve, Noah and the Ark, or Moses in the bulrushes. And sometimes we completely forget that a lot of the vocabulary in Christian theology is totally foreign to many people. Key words and ideas like love, faith, and hope are now used in everyday language in ways that are exactly the opposite of the biblical definitions. In today's vocabulary, love is a subjective feeling, faith is a leap in the dark, and hope is wishful thinking. When we say "sin," we have a good, biblical definition in mind, but people just hear "general bad stuff that everyone does." Too often we assume that other people have only slightly-less biblical knowledge than we do. Instead, we need to realize that we are actually introducing words, stories, and ideas to them for the very first time.
Churches are assuming that people know how to read better and that they know more about the Bible than they actually do. This mistake is magnified in poor neighborhoods where most don't have the luxury of a decent education or any type of religious background. Our songs, sermons, and discipleship materials are written by (and maybe for?) well-educated, middle class people. A lot of the songs we sing in church don't make any sense unless you know the theological references and vocabulary.  At pastor's conferences, they always hand out free books. It only took me a few years in ministry before I realized that many of the people who I was trying to disciple could never read those books. The preaching at your favorite conference is undoubtedly a blessing to you, but if you use the same vocabulary in your sermons, a lot of people in your congregation are going to be lost. Is it any wonder that someone with a lousy education, without much church background, may only visit your church once?
You may think that I'm overstating my case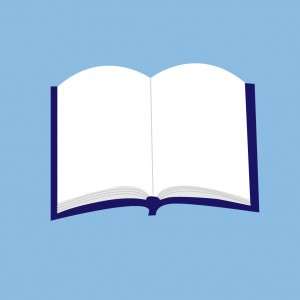 here. Surely illiteracy can't be such a widespread problem, right? The years we've spent in school and the hours we spend reading each week make it hard for us to understand this education gap. Think about this: who advocates for the illiterate in America? The politicians and teacher's unions that have created the problem certainly aren't speaking out. And the illiterate can't speak for themselves. They can't organize, can't write blogs, and can't make their voices heard. They've learned to survive with the educational level they received. They've learned to live with the shame of a poor education. I lived in Uruguay for a summer to learn Spanish. My Spanish skills weren't too sharp, and I learned that I could get through a lot of conversations with just smiling and nodding. People with a poor education do that, too. They're not going to come to you after your sermon and ask you what the 16 words you used meant that they didn't understand.
We have to be honest about the years of abuse that the government-run educational system has done to the poor. After abortion, the systemic evil of the educational system in America should be the church's next major cause. Abortion ends a life in the womb. Lousy schools handicap a kid for life before they're in the 5th grade. Here in Philly, the graduation rate from high school is right around 50%. That's right, 50%. And I personally know graduates from high school that can barely read or write. A few years ago I tutored a 10th grader that didn't know his times tables. An eighth grader recently asked me if Maine was a part of the United States. The educational system in America cripples people for life, and Christians should have more to say about it.
Poor education in America is a major problem for the church if we want to reach the poor. I'm not advocating for a theological mushy-poo, as if poor people can never understand good, sound theology. This is also not a knock on the intelligence of the poor. The poor need rich theology, just like anyone else. I'm just being critical of the job we're doing in Christianity at clearly communicating across cultures into the lives of the poor. If you're trying to wash puppies in a fire hydrant, the problem isn't that dogs don't like water or that the water doesn't clean. The problem is you're just not very good at cleaning puppies.
Imagine that our churches sprinkled some Mandarin Chinese words into our outreach materials, gospel presentations, worship songs, and sermons. What percentage of our words could be in that foreign language before our ministry became ineffective? How many words can we use that our audience doesn't understand before they give up trying to understand?
To work in poor neighborhoods we need to realize that cross-cultural almost means bilingual. We need to study the language in our neighborhoods. We have to spend more time in our sermon prep simplifying our outlines, sentence structures, and vocabulary.  We have to communicate truth in the language of the people we're reaching. In a poor neighborhood, that means we have to be aware of the effects of a poor education.  As C.S. Lewis said,  "Any fool can write learned language. The vernacular is the real test. If you can't turn your faith into it, either you don't understand it or you don't believe it. You must be able to communicate your faith so a child can understand." And by the way, most people don't know what "vernacular" means anymore.
(Wrapping up the series tomorrow with Reason #4: Relying on conversions, not transfer growth)