This is the last in a three part series, click here to read Part 1 and here to read Part 2.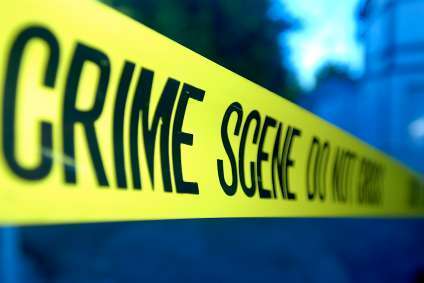 3. Because mankind is sinful, every neighborhood has sin.
"As it is written: 'None is righteous, no, not one; no one understands; no one seeks for God.'" "For all have sinned and fall short of the glory of God." (Romans 3:10-11, 23) One of the core doctrines of the Christian faith is that every human being has failed to live up to God's standard. A first point in the doctrine of total inability is that every human being is a sinner. No one escapes because we're all Adam's descendants.
This truth changes our perception of neighborhoods. If every human being is a sinner, then every neighborhood has sin. It doesn't really matter where you live, you have sinners living next door to you. (Not to mention the sin that lives in your own heart, which is really the bigger problem.) Sin is everywhere.
Does it seem like some places have more sin than others? Sure, it seems that way. But I would argue that such a perception is not based on reality for several reasons:
First, crime isn't an accurate indication of how much God's laws are being broken in a neighborhood. Sure, there is more crime in some neighborhoods than others. Remember, though, that crime is just when people get caught breaking civil laws. If you buy or sell drugs on a street corner, you'll probably get arrested before long. The neighbors will be upset that there's illegal activity on your block and want to move out. Your arrest will be documented in many places, including searchable, on-line crime maps that anyone can access. But you won't get arrested if you're surfing porn, gossiping in the office, raising angry children, or piling up needless debt on your credit card. Some sins may be more socially palatable, and less widely known by your neighbors. God hates them just the same.
 Second, some neighborhoods struggle with crime that is more visible than others. There actually is plenty of crime that happens in middle-class and upper-class areas. It's just that crimes in those neighborhoods are typically not as obvious. The nature of muggings, drugs, and gangs makes it easy to see crime in some neighborhoods. The culture of other neighborhoods is that you get drunk and do your drugs behind closed doors. In one neighborhood a drunk collapses in the street for everyone to see, and in another, she waves goodbye to her kids on the school bus, waits for her husband to leave for work, and then begins her overindulgence. In one neighborhood a young man spray paints his signature on a brick wall. In another neighborhood he signs his name in ink on a contract that he has no intention of keeping. One guy runs away with a purse that wasn't his. Another guy dishonestly snatches a promotion that wasn't his. Drugs, alcoholism, theft and dishonesty are in every neighborhood–it's just easier to see in some.
 Third, a neighborhood's reputation determines how we respond to crime. This is really how you can tell the way a neighborhood is being perceived. In a "good" neighborhood crime is the exception to the rule; in a "bad" neighborhood crime reinforces the rule. Crime can happen in the "good" neighborhood, and people will say, "I can't believe it! That kind of thing never happens in our neighborhood." The exact same crime could happen in a "bad" neighborhood, and people say, "Of course that happened here. We live in a bad neighborhood." This is why your local evening news is basically worthless. They're only telling you about crime that is going on where it's not supposed to be happening. A little while ago I saw a news story here in Philly about how several cars had been broken into in a ritzy little subdivision in south Jersey. They were interviewing very concerned neighbors and distraught victims and reminding people to lock their car doors. It was tough for me to listen to. Several cars a night get broken into and/or stolen in my neighborhood. I haven't seen news crew out to cover one of those yet. Why? Because it doesn't contradict the reputation of my neighborhood. Every area has a scripted narrative of how to deal with crime. You can buy into it if you want to, but our theology tells a better story.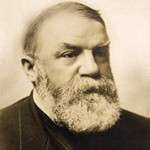 D.L. Moody said "If a man is stealing nuts and bolts from a railway track, [give him an education] and he will steal the whole railway track." There are neighborhoods with people stealing purses and cars. And there are neighborhoods with people stealing pensions and companies. The point is–every neighborhood has a sin problem. If you live in an area where sin isn't as visible, don't let that fool you. Don't mistake well-manicured lawns for correctly ordered spiritual priorities. If you live in a neighborhood where the sin is easy to see, praise the Lord. The sin you see on the streets is the same sinfulness that you'll find in your own heart, and in any other neighborhood. It's easier to pray for and deal with sin when it's out in the open.
If everyone has their own "inner spark" and if some are doing a better job than others at fanning that spark into a warm glow, then I can see how we could believe in bad neighborhoods. The people listening to the "divine spark" would naturally cluster together in the "better" neighborhoods. The biblical doctrine of sin, though, means that there's not a dime's worth of difference between neighborhoods.
Wrapping up this series:
Demographic data and geographic information are much better ways of talking about neighborhoods. The only way you can believe in "bad" neighborhoods is if you have bad theology. We should remove "bad" neighborhoods from our vocabulary, and more importantly, from our thinking. We would never talk about a bad country or a bad race of people–why is it okay to talk about a bad neighborhood? Our terminology ought to match our theology.
If there are no bad neighborhoods, then there are many more places where we can be good, gospel neighbors. We can help the poor from next door, not just from a distance. We don't have to rant against issues that we read about in the newspaper because we can live in the places where murders, abortions, child abuse and human trafficking actually happen. Undefiled religion (James 1:27) doesn't have to be an abstract concept–our widows and orphans can have first and last names. Dads don't have to work three jobs and never see their kids to buy houses they can't afford so they can stay in "good" neighborhoods. We can be a father to the fatherless by living where the orphans live. Churches can be planted in any neighborhood. We can go, live, love, and serve anywhere on this planet because our God is so big. No neighborhood is off-limits for the gospel.
There's no such thing as a "bad" neighborhood. Crime, poverty and social stigma cannot trump our theology.  Christian theology tells us that every place has God, has people and has problems. "Bad" neighborhoods are the superstition of paganism.
Shortlink for Sharing This Article: http://wp.me/p45Knq-2w