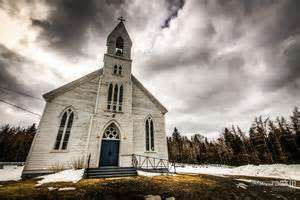 Like basically every night in college–it was late, but none of us felt like going to bed. We were hanging out after a work meeting, and since a lot of us were studying to go into the ministry, the topic of church planting came up. I'll never forget what one of the popular guys on campus said, with excitement and ambition in his voice, "There are these suburbs on the West Coast that are just exploding. If you plant a church in a place like that, you are set!" Everyone nodded in approval. Apparently that's the way to go. Although it was a long time ago, and I know it was just a bunch of college guys chatting one night, I wonder sometimes if that's still the sentiment about church growth. Find an area with a wealthy, growing population, and plant a church there.
Churches in America don't seem to be growing in poor neighborhoods. When money leaves a neighborhood, too often the churches aren't far behind. Not only that, there seems to be very little interest and excitement in starting new churches in poor areas. Rural and suburban poverty are often overlooked. As a pastor of a church in a low-income area, I've spent a lot of time wondering about that. Maybe you have, too. We all believe that the gospel of Jesus Christ isn't just for the comfortably wealthy and the well-educated. None of us want to see Christianity pigeonholed as something that's just for the middle class.
I'm starting a series on my blog today to list some reasons why churches aren't growing in low-income areas. I'm no expert on trends in the church. I'm just writing from what I can see from where I'm sitting. Maybe I'm wrong and there are a lot of churches growing in poor places. Maybe you know of many rural churches that are growing by leaps and bounds as they reach the poor in their county. Maybe you know of several suburban churches that are successfully reaching growing pockets of poverty in their area and that are incorporating the poor into the life of their body. Maybe there are a bunch of churches reaching the high crime, low-income communities in the inner city. But I don't think so. Here are my four reasons why the church isn't growing in poor neighborhoods:
1. Oversimplifying Poverty.
In 1989, 1 out of every 6 children born in Philadelphia came from mothers who tested positive for crack cocaine. Researchers set out to prove the popular sentiment that these "crack babies" would grow up with serious problems. Everyone assumed that exposure to cocaine in the uterus would impair brain function and impede healthy growth over the life of the child. Researchers chose 224 babies between 1989 and 1992 to track into adulthood in order to study the long term effects of cocaine. Half the babies were exposed to cocaine in utero and the other half was the control group. All were from low income homes.
The conclusion from the study was surprising. The babies exposed to cocaine in the womb showed no long term effects in physical development or brain function. What did surprise the researchers was the effect of poverty on the children. "81 percent of the children had seen someone arrested; 74 percent had heard gunshots; 35 percent had seen someone get shot; and 19 percent had seen a dead body outside – and the kids were only 7 years old at the time." At the end of the study the lead researcher concluded, "Poverty is a more powerful influence on the outcome of inner-city children than gestational exposure to cocaine." (Quotes and information in the previous two paragraphs come from this July 22nd, 2013 article from the Inquirer)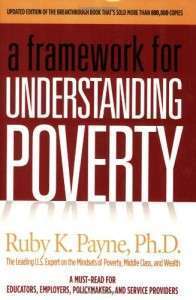 This study proves the point that poverty is a deeper issue than just the amount of money in a person's bank account. Middle-class Christianity keeps missing this point: poverty isn't just the absence of money. It's better to look at poverty as a culture. It's a different way of life with different values, experiences, and resources. Ruby Payne, a highly touted consultant in the education field, has a fascinating breakdown on the differences between poverty, middle class, and wealthy cultures. She says, for example, that poverty focuses on the quantity of food while middle class emphasizes the quality of food. Her chart lists the differences between poverty and middle class thinking when it comes to time, money, relationships, language etc. (The chart is published in Payne's book "A Framework for Understanding Poverty" which is a must read for anyone working with the poor.)
Churches are never going to reach low-income neighborhoods until they see poverty as a culture. We can't oversimplify people and expect to reach them. I know that I'm not saying anything new here. I'm pretty sure everyone would agree that there's a cultural jump between middle-class and poor neighborhoods. But I think there are many ways that we pay lip service to the fact that ministry in poor neighborhoods is cross-cultural but, in practice, in everyday ministry, we forget.
First, if ministry in poor neighborhoods is cross-cultural, it gives us a decent road map on how to approach the neighborhood. There are plenty of great books about how to do cross-cultural ministry. We send missionaries overseas to do it all the time.
Second, understanding that you're doing cross-cultural ministry gives us humility and patience. It keeps us from oversimplifying people's problems in poor neighborhoods and slapping ill-conceived, half-baked solutions onto serious issues. Cross cultural ministry places us in the posture of learners.
Third, cross-cultural ministry helps us to see the value of the image of God in people that are different from us. In other words, poverty culture has strengths that we can learn from. The American middle class has no category for this because we've been trained to pity and shun the poor while inwardly nursing our resentment that they're getting stuff for free. But if poverty is just a different culture, it means that there are some things about their world that are just different from ours, and that gives us a chance to celebrate diversity. The truth is that the poor have some cultural strengths that middle-class Christians can learn from. Look at Ruby Payne's chart of the cultural differences between the middle class and poverty, and you'll see what I mean. Poverty's emphasis on relationships, enduring hardship, and generosity are opportunities for the middle class to grow. This lack of economic diversity is hurting the church in America.
Fourth, viewing poverty as cross-cultural ministry opens up the mission field to include the poor here at home. It keeps us from the missiological schizophrenia where we applaud cross-cultural ministry done overseas and ignore cross-cultural ministry in our own back yard. It makes no sense for the church to spend thousands of dollars to send a missionary to Mexico, and then never even dream about reaching the Mexicans who live only a few minutes away in the same town. We send our teenagers on mission trips overseas to do cross-cultural ministry with the poor and can't wait to hear the stories when they get back, but we have no stories and no concept of doing cross-cultural ministry with the poor that live right here in our country. We expect the missionaries we send overseas to make cultural adaptations, but we refuse to make any here at home.
And last, cross cultural-ministry keeps us from viewing ministry in poor neighborhoods as super-duper, extra special work that only a few people can do. If ministry in poor neighborhoods is just ministry to a different culture, then any Christian with a passion for God's glory and a love for people can do it. The first step to de-specializing ministry to the poor is to stop over-simplifying poverty.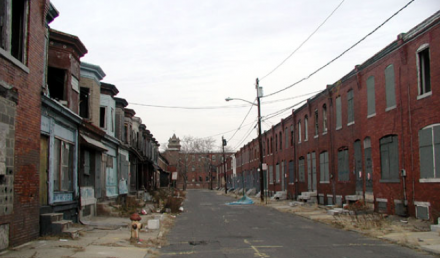 2. Christians Aren't Staying.
High turnover is the norm in poor neighborhoods. Poverty means that people already have little control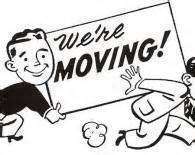 over where they live. One missed paycheck, one lousy landlord or one family member's mistake and you might be living somewhere else. In poverty you don't have the luxury of picking where you live. You take whatever you can find. There's a lot of moving in and out of neighborhoods.
The other key institutions that affect the neighborhood don't offer stability either. Politicians, police officers, teachers, social workers and clergy typically take short stints in poor places. They get placed there because they're just starting out. And like any other job, they're looking to move up to a nicer place with better pay as soon as they can.
You can see how all this constant transition deteriorates a neighborhood. Stable families with regular incomes move out as soon as they can because they don't like the neighborhood. Police officers and teachers spend one or two years getting to know people in the neighborhood before its time for them to move on. In a poor neighborhood, a lot of the people who stay are the people who can't leave.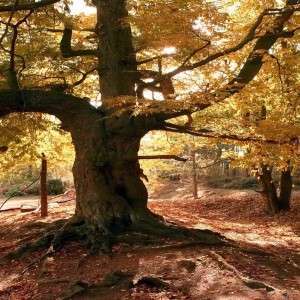 This constant upheaval is a huge opportunity for the gospel. Worldly success almost always means a promotion out of a low income neighborhood. But Christians have a different definition of success. Followers of Christ go where the people are–not where the money is. Christians shouldn't put in a couple of years in a low-income neighborhood and then move on to bigger and better things. As long as there are image-bearers with eternal souls in the neighborhood, the neighborhood still matters. Faithful pastors and church members can easily become longest tenured members of their communities. They are a conduit of common grace to the neighborhood by being a stabilizing force in the community. Long-term presence sets them apart from everyone else who is just paying their dues and cycling through. Their continuing presence shows that their reason for being there is bigger than themselves. Longevity in a low-income area has echoes of God's enduring, eternal, unconditional love. It proves that the church is there ultimately because of who God is, not because everything is going well.
We have to start placing a premium on longevity in poor places. God is sovereign, and sometimes Christians can't stay, but we need to think long-term when it comes to ministering in low-income neighborhoods. Denominations, mission boards and other church-planting organizations should have a different set of expectations for churches in low-income areas. They need to structure their training and support for churches and pastors with longevity in mind. Churches in low-income neighborhoods aren't going to be self supporting in 3-5 years. Pastors need to think about ministry not just single years, but in decades. We have to trust that God will honor the Biblical means of preaching, discipleship, and evangelism even when we don't see the results that we'd like to see.
We also have to recognize that faithful pastors are only able to stay if godly laypeople stay. Sometimes the role of the pastor in the life of the church is a little over-glamorized, and we forget that the pastor can't stay unless faithful people stay to support him. Everyone sees the pastor up front preaching, but there have to be godly laypeople in the church who are committed to praying for their pastor, encouraging and supporting him, and tithing to the church. Churches in low-income neighborhoods need humble, courageous pastors, but they also need godly, faithful laypeople. Church members in low-income neighborhoods need to see what an essential role they play in the life of the church, and and then plan to stay long-term. They can encourage the pastor, model the Christian life for new believers, and get to know their neighbors for the glory of God.
If you're thinking about ministry in a low-income community, give it shot, for say 20 or 30 years and see how it goes. The church isn't going to make a difference in poor neighborhoods until it plans to stay and stays for God's glory. Low-income neighborhoods take a long-term commitment.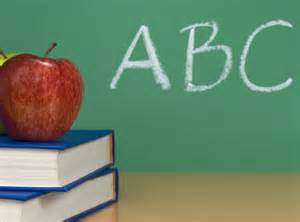 3. Not recognizing and adapting to the education gap.
Did you know that only 1 out of every 12 seventeen-year-olds can read the science section of the newspaper? But wait, according to this study, it gets worse. That number was for white seventeen-year-olds. It plummets. Only 1 out of every 50 Latino seventeen-year-olds can read that science section, and only 1 out of every 100 African-American seventeen-year-olds can read it.
The next time you pick up a newspaper, (here's the link to the science section of the Philly papers) flip over to the science section and think about how few people can read what you can read.
Then ask yourself this question, "Compared to this article, are the sermons, literature and songs at my church easier or harder to understand?" I don't think we'll like the answer.
A recent survey of the top 40 books assigned to 9-12th graders showed that most high-schoolers are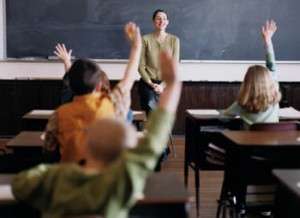 reading at a 5th grade reading level. For a point of reference, the English Standard Version of the Bible is written on a 10th grade reading level. Part of the reason that we're not reaching people is that we're often speaking a language that they can't understand.
Tragically, a poor education is a characteristic of poverty culture. Three out of four people on welfare can't read. It should shock you that a first grader in poverty has a vocabulary that is 50% smaller than a child in a higher-income family. Schools in poor neighborhoods have a higher percentage of first-year teachers that are not qualified.
Do you think that the average American's reading level goes up or down after high school? In a 2012 report by the Pew Research Center, one out of every five Americans said that they hadn't read a single book in the last year. That number was even higher for people who didn't graduate from high school and for people whose household income was less than thirty thousand a year.
In addition to a poor education, another challenge of communicating Biblical truth is that most people have very little general knowledge of the Bible. A lot of people don't get passing references to key Bible stories. They've just never heard the story of Adam and Eve, Noah and the Ark, or Moses in the bulrushes. And sometimes we completely forget that a lot of the vocabulary in Christian theology is totally foreign to many people. Key words and ideas like love, faith, and hope are now used in everyday language in ways that are exactly the opposite of the biblical definitions. In today's vocabulary, love is a subjective feeling, faith is a leap in the dark, and hope is wishful thinking. When we say "sin," we have a good, biblical definition in mind, but people just hear "general bad stuff that everyone does." Too often we assume that other people have only slightly-less biblical knowledge than we do. Instead, we need to realize that we are actually introducing words, stories, and ideas to them for the very first time.
Churches are assuming that people know how to read better and that they know more about the Bible than they actually do. This mistake is magnified in poor neighborhoods where most don't have the luxury of a decent education or any type of religious background. Our songs, sermons, and discipleship materials are written by (and maybe for?) well-educated, middle class people. A lot of the songs we sing in church don't make any sense unless you know the theological references and vocabulary. At pastor's conferences, they always hand out free books. It only took me a few years in ministry before I realized that many of the people who I was trying to disciple could never read those books. The preaching at your favorite conference is undoubtedly a blessing to you, but if you use the same vocabulary in your sermons, a lot of people in your congregation are going to be lost. Is it any wonder that someone with a lousy education, without much church background, may only visit your church once?
You may think that I'm overstating my case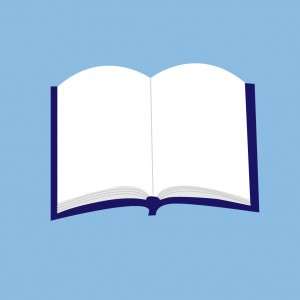 here. Surely illiteracy can't be such a widespread problem, right? The years we've spent in school and the hours we spend reading each week make it hard for us to understand this education gap. Think about this: who advocates for the illiterate in America? The politicians and teacher's unions that have created the problem certainly aren't speaking out. And the illiterate can't speak for themselves. They can't organize, can't write blogs, and can't make their voices heard. They've learned to survive with the educational level they received. They've learned to live with the shame of a poor education. I lived in Uruguay for a summer to learn Spanish. My Spanish skills weren't too sharp, and I learned that I could get through a lot of conversations with just smiling and nodding. People with a poor education do that, too. They're not going to come to you after your sermon and ask you what the 16 words you used meant that they didn't understand.
We have to be honest about the years of abuse that the government-run educational system has done to the poor. After abortion, the systemic evil of the educational system in America should be the church's next major cause. Abortion ends a life in the womb. Lousy schools handicap a kid for life before they're in the 5th grade. Here in Philly, the graduation rate from high school is right around 50%. That's right, 50%. And I personally know graduates from high school that can barely read or write. A few years ago I tutored a 10th grader that didn't know his times tables. An eighth grader recently asked me if Maine was a part of the United States. The educational system in America cripples people for life, and Christians should have more to say about it.
Poor education in America is a major problem for the church if we want to reach the poor. I'm not advocating for a theological mushy-poo, as if poor people can never understand good, sound theology. This is also not a knock on the intelligence of the poor. The poor need rich theology, just like anyone else. I'm just being critical of the job we're doing in Christianity at clearly communicating across cultures into the lives of the poor. If you're trying to wash puppies in a fire hydrant, the problem isn't that dogs don't like water or that the water doesn't clean. The problem is you're just not very good at cleaning puppies.
Imagine that our churches sprinkled some Mandarin Chinese words into our outreach materials, gospel presentations, worship songs, and sermons. What percentage of our words could be in that foreign language before our ministry became ineffective? How many words can we use that our audience doesn't understand before they give up trying to understand?
To work in poor neighborhoods we need to realize that cross-cultural almost means bilingual. We need to study the language in our neighborhoods. We have to spend more time in our sermon prep simplifying our outlines, sentence structures, and vocabulary. We have to communicate truth in the language of the people we're reaching. In a poor neighborhood, that means we have to be aware of the effects of a poor education. As C.S. Lewis said, "Any fool can write learned language. The vernacular is the real test. If you can't turn your faith into it, either you don't understand it or you don't believe it. You must be able to communicate your faith so a child can understand." And by the way, most people don't know what "vernacular" means anymore.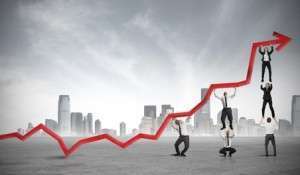 4. Relying on conversions, not transfer growth.
There's nothing wrong with transfer growth. Hopefully, though, no one plans to grow their church entirely with people from other churches. Every doctrinally-sound church wants to see people saved, but transfer growth still happens. We know that transfer growth is just moving around the same pieces of the universal Body of Christ.
Your church can only draw people from two places–from other churches or from the world. People can leave other churches to join yours, or new members can come from conversions–when people leave the world and start following Christ. We accept the reality that some people are going to come to our church from other churches, but we're praying for conversions.
Here's the challenge when you minister in a poor area–you're not going to get a lot of transfer growth into your church. The whole vibe that a lot of churches give off in order to get transfer growth falls flat in poor neighborhoods. Proving that you're just so much cooler (or your worship band is better, or your programs are better, or your doctrinal distinctives are so much better, etc., etc.) than other churches, doesn't do anything to save people. The whole "this ain't your grandma's church and we are way hipper than your parent's church" just doesn't matter if you're a brand new Christian taking your first baby steps as a believer.
As I mentioned in Reason #2 in this series, there is a lot of transfer in poor neighborhoods. Most of the time, though, it's just transfer OUT, not transfer in. People get saved, God changes their lives, and they assume that part of God blessing on them is His providing a way for them to move out of the neighborhood. Some people may fall in love with the romantic notions of helping out a small church in a poor neighborhood. Before long, though, that wears off, and they move on to greener pastures. If your church is located in a low-income neighborhood, there probably aren't a lot of Christians moving into the area that your church can draw from.
So how does a church in a poor neighborhood grow? People get saved and join the church. Easy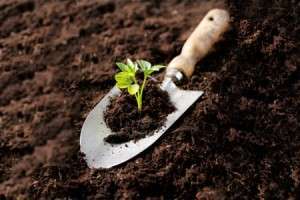 enough, right? Except for the fact that God is the One who saves people. We can't talk about church growth without remembering that God is the One who does the saving. If no one can come to Jesus "unless the Father draws him" (John 6:44), then God has a lot to do with how the church grows. God sovereignly chooses who to save. I'm not going to rehash the doctrine of election here. That's not the point of this article. I'm just saying that if I want the church to grow, and if growth is people being saved, then doesn't church growth ultimately depend on God? Of course, God's sovereignty in salvation doesn't mean we forget our God-given responsibility. The church needs to keep sharing the gospel, loving people, exalting Christ, and above all praying. But when God starts saving people, he's going to save poor people, too. The first and second Great Awakenings in our country are proof of that. When the Holy Spirit begins to move in a special way, He saves people from every economic class.
Believing that the doctrine of election has something to do with church growth keeps the church going in a poor neighborhood. It brings peace, faithfulness, and courage even when you can't see results. Transfer growth is fine, but we can't depend on it in poor places. We must be diligently praying, passionately spreading the gospel, and then waiting for God to do the work that only He can do.
Conclusion:
More of our resources in America should be focused on reaching places not that are hip, but where people need help. Denominations and church-planting organizations should have plans, training, and structures in place to start churches in poor rural, suburban, and inner-city communities. When Christians are looking for a new place to live, they should consider the impact they can have for the kingdom of God in a poor neighborhood rather than just looking for comfort and convenience. One of the best ways to help the poor is to live next door to them. We need to get used to doing cross-cultural ministry in our own backyards. We need to plan and work to stay in these places long term. We need to recognize that there are great people who aren't great readers but who still need to get introduced to a great God. We need to be patient, pray, and wait for God to save people. We don't have to rope off poor communities in America and assume that the church can't grow there.